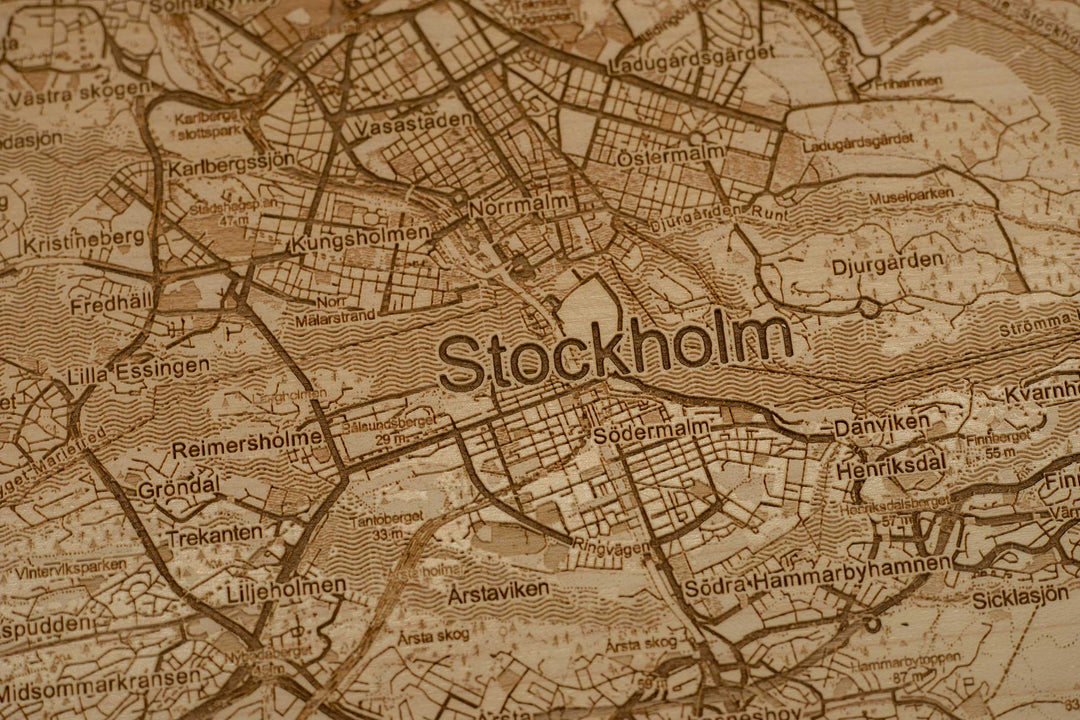 Wood Map of Stockholm, Sweden - Laser Engraved
---
Low stock - 1 item left

Inventory on the way
Our Process
Our process uses micro-3D engraving to represent fine details across several layers of the artwork. The deepest layer is the core of the plywood below the veneer, and the highest layer is a clear gloss. Each meticulously mapped layer is represented by a specific laser intensity and frequency, resulting in an engraving with subtle nuance in its gloss, depth, and texture. Bridges and overpasses are mapped to the lowest power, so they are represented on the top layer (least engraved), while large roads and tunnels are set to high power for the extra depth. Farms, forest and parks landscapes, industrial areas, universities, and schools all have distinct textures that distinguish them on the map. Water is represented by a mesmerizing wave pattern or sourced from a NOAA chart depending on availability. Open natural areas are left untouched and retain the beauty of the base material. 

Alpha Channel maps have much more detail than other engraved maps and have the ability to zoom down to a single city block (where mapped).

Dimensions: 
Artwork with frame: 14" x 26.5"